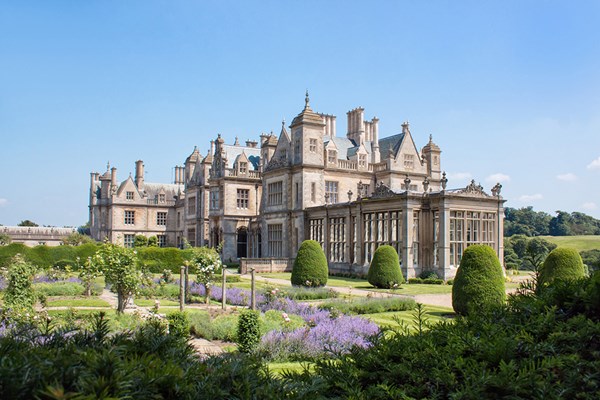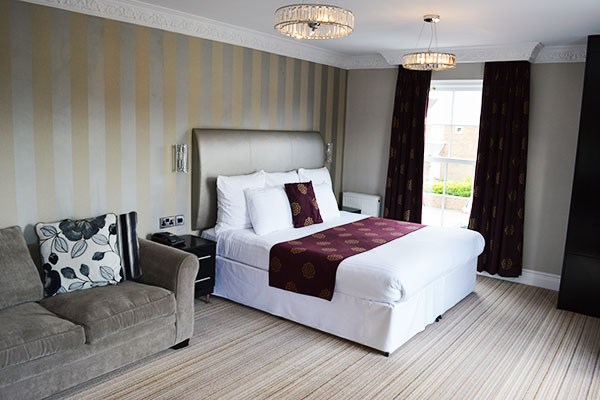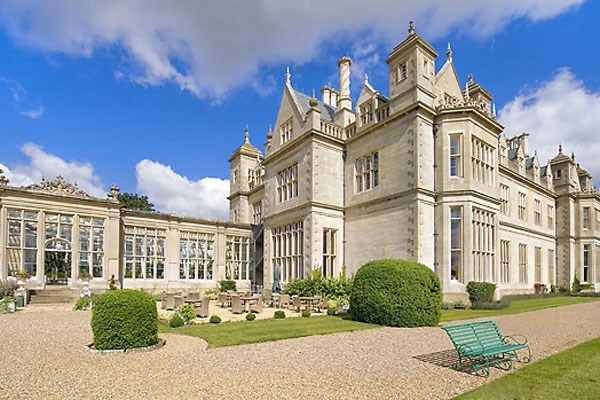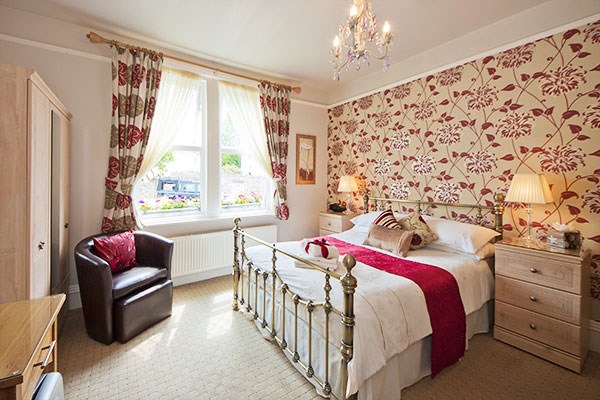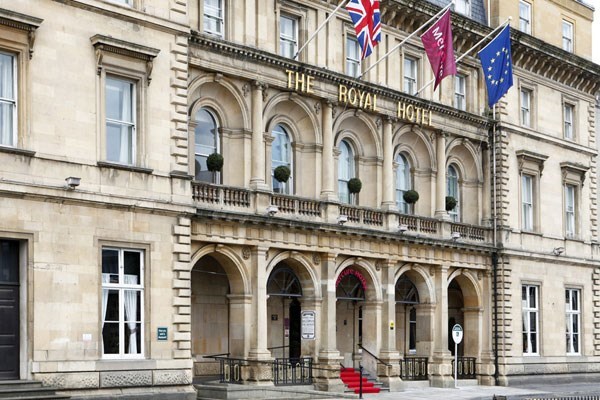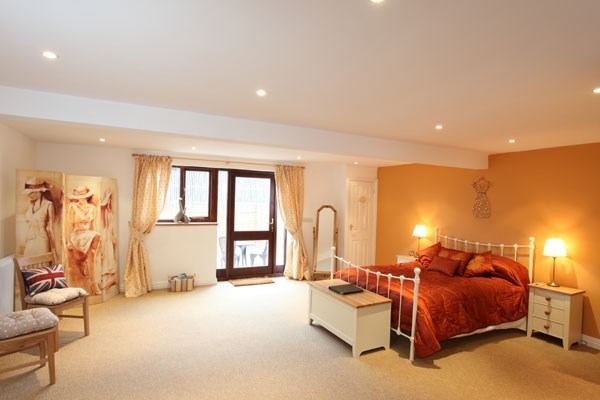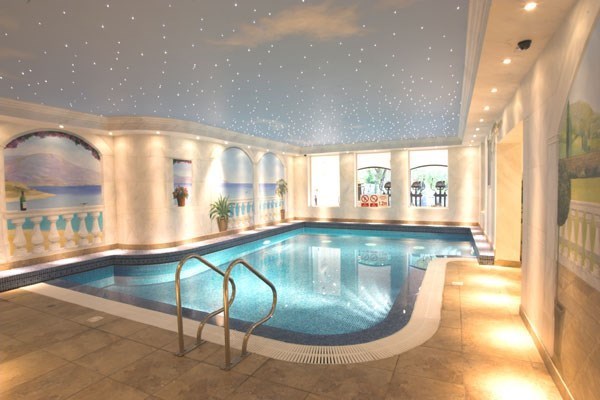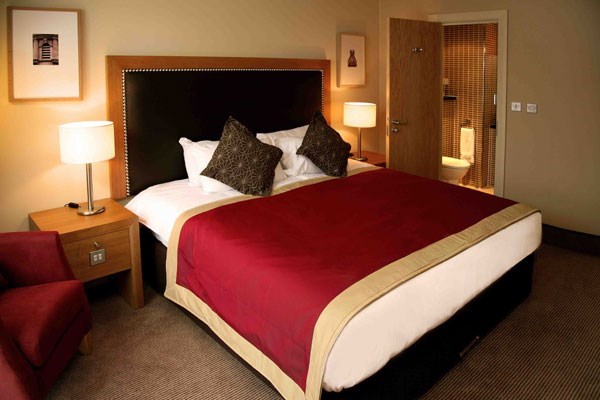 Two Nights for the Price of One Hotel Break
Product code: 10919897
4.5 out of 5 (based on 2983 reviews)
Write a review »
Great gift with 113 locations available

Select your chosen experience after you purchase

Book your chosen location
How it works
There are many locations available as part of this experience, which you can browse below.
Simply click BUY NOW to purchase this multi choice voucher, leaving your options open for now
Once you have received your voucher you can book your chosen location.
Summary
This incredible offer means there is no excuse to put off that well-deserved break. Fancy an escape to the countryside to recharge your batteries? Or what about a chance to explore an exciting new city? Whatever the reason for your trip you can both relax, unwind, and even enjoy an extra night with this offer. With a choice of over 100 top-quality properties located all over the UK and Europe – from quaint Cornish towns to the remote Scottish Highlands or even Rome in Italy - there is something to suit every taste. There's never been a better reason to take a staycation with this ten month, flexible voucher.
Fine Print
Two nights' accommodation at any of the hotels shown
At most available locations, breakfast is included on both mornings
Your voucher is valid for 10 months, for two people
Please note; not all locations include breakfast
Supplements may be required for selected locations during peak periods or weekends. Please contact your selected hotel to find out information on supplement charges and dates of availability
Please note; for all international breaks, flights are not included
What do I need to know?
All dates are subject to availability
Please ensure you let the hotel know of any dietary requirements in advance
Experiences available within this choice voucher
Filter Products:
Two Night Stay for Two at Stoke Rochford Hall

Lincolnshire - Grantham

(100)

more info »

Two Night Break at Riverside Cottage

Suffolk - Ipswich

(24)

more info »

Two Night Break at Best Western Rockingham Forest Corby Hotel

Northamptonshire - Corby

(31)

more info »

Two Night Break for Two at Hannah's Guest House

Aberdeenshire - Aberdeen

more info »

Two Night Break at Carlton Park Hotel

South Yorkshire - Rotherham

(50)

more info »

Two Night Break at Bentley Lodge

Devon - Torquay

(62)

more info »

Two Night Break for Two at The Baskerville Arms Hotel

Herefordshire - Clyro

more info »

Two Night Break at Hillcrest House

Dumfries and Galloway - Wigtown

(12)

more info »

Two Night Break at The Mercure Wolverhampton Goldthorn Hotel

West Midlands - Wolverhampton

(4)

more info »

Two Night Break for Two at Woodchester Lodge

Gloucestershire - Stroud

(22)

more info »

Two Night Stay at The Granary Hotel for Two

Worcestershire - Kidderminster

(14)

more info »

Two Night Break at Carlton Riverside Hotel

Powys - Llanwrtyd Wells

(4)

more info »

Two Night Break at Cedar House

Somerset - Old Cleeve

(31)

more info »

Two Night Break at The Pilgrim Hotel

Herefordshire - Hereford

(122)

more info »

Two Night Break at Mercure Chester North Woodhey House Hotel

Cheshire - Ellesmere Port

(68)

more info »

Two Night Break at Mercure Stafford South Hatherton House Hotel

Staffordshire - Penkridge

(28)

more info »

Two Night Getaway at Hotel des Princes for Two

France - Orange

more info »

Two Night Break at The Crown Inn Shropshire

Shropshire - Craven Arms

(36)

more info »

Two Night Hotel Break at the Dog and Partridge

Derbyshire - Ashbourne

(51)

more info »

Two Night Break at The Ramada Resort Grantham

Lincolnshire - Marston

(55)

more info »

Two Night Break at Cardynham House

Gloucestershire - Painswick

(29)

more info »

Two Night Break at Dairy Barns

Norfolk - Norwich

(79)

more info »

Two Night Break at The Shap Wells Hotel

Cumbria - Cumbria

(56)

more info »

Two Night Break at The Borderers Guesthouse

Powys - Brecon Beacons

(36)

more info »

Two Night Break at Crown Lodge

Devon - Torquay

(48)

more info »

Two Night Break at The Lismoyne Hotel

Hampshire - Fleet

(131)

more info »

Two Night Break at Afon Rhaiadr Country House

Gwynedd - Dolgellau

(49)

more info »

Two Night Break at Norfolk Arms Hotel

West Sussex - Arundel

(143)

more info »

Two Night Break at Blackwell Grange Hotel

County Durham - Darlington

(77)

more info »

Two Night Break at Makeney Hall Hotel

Derbyshire - Milford

(71)

more info »

Two Night Break at Buckerell Lodge Hotel

Devon - Exeter

(56)

more info »

Two Night Break at Durley Dean Hotel

Dorset - Bournemouth

(190)

more info »

Two Night Stay at Buckatree Hall Hotel

Shropshire - Telford

(144)

more info »

Two Night Break at The Mercure Hatfield Oak Hotel

Hertfordshire - Hatfield

(12)

more info »

Two Night Break at The Bark House

Devon - Tiverton

(16)

more info »

Two Night Break at Old Repeater Station

Northumberland - Grindon

(3)

more info »

Two Night Break at the Nitenite Hotel in Birmingham

West Midlands - Birmingham

(3)

more info »

Two Night Break at Ibis Styles Blackpool

Lancashire - Blackpool

(25)

more info »

Two Night Break at Charnwood Lodge Guest House for Two

Leicestershire - Loughborough

(6)

more info »

Two Night Break at Heron House

Devon - Bampton

(3)

more info »

Two Night Stay at The Royal Victoria Hotel Snowdonia

Gwynedd - Gwynedd

(26)

more info »

Two Night Break for Two at The Royal Lodge Herefordshire

Herefordshire - Ross-on-Wye

(34)

more info »

Two Night Break at Newlands Hall

County Durham - County Durham

(15)

more info »

Two Night Break for Two at Rob Roy Hotel

Stirling - Aberfoyle

(4)

more info »

Two Night Break at The Manifold Inn

Staffordshire - Buxton

(54)

more info »

Two Night Break for Two at The Guildhall Tavern Hotel

Clwyd - Denbigh

(12)

more info »

Two Night Break at Aston Darlington

County Durham - Darlington

(24)

more info »

Two Night Escape at Samuel Pepys Hotel for Two

Essex - Harwich

(11)

more info »

Two Night Escape at the Greenhill Hotel for Two

Cumbria - Wigton

(3)

more info »

Two Night Stay at The Ocean Club Hotel For Two

Essex - Clacton-on-Sea

(2)

more info »

Two Nights for the Price of One at The Old Mill Inn for Two

Cumbria - Maryport

more info »

Two Night Stay at The Gainsborough House Hotel for Two

Worcestershire - Kidderminster

(11)

more info »

Two Night Break for Two at The Richmoor Hotel

Dorset - Weymouth

(11)

more info »

Two Night Break at the Sandford Arms for Two

Cumbria - Appleby-in-Westmorland

(7)

more info »

Two Night Escape at the Barbon Inn for Two

Cumbria - Kirkby Lonsdale

more info »

Two Night Getaway at the Tufton Arms Hotel for Two

Cumbria - Appleby-in-Westmorland

(9)

more info »

Two Night Escape at The Lenchford Inn for Two

Worcestershire - Worcester

(6)

more info »

Two Night Break at Episode Hotel

Warwickshire - Leamington Spa

(11)

more info »

Two Night Getaway for Two at The Prince in Norfolk

Norfolk - Great Yarmouth

(9)

more info »

Two Night Stay for Two at the Anchorage Hotel

Devon - Babbacombe

(2)

more info »

Two Night Break for Two at The Best Western Clifton Hotel

Merseyside - Southport

(0)

more info »

Two Night Break at The Clarkes Hotel for Two

Cumbria - Barrow-in-Furness

(2)

more info »

Two Night Break for Two at The Bear Inn

Gloucestershire - Bisley

more info »

Two Night Break at Brook Marston Farm Hotel

West Midlands - Sutton Coldfield

(14)

more info »

Two Night Break at The Brook Red Lion Hotel

Essex - Colchester

(6)

more info »

Two Night Break at The Brook Whipper-In

Leicestershire - Oakham

(22)

more info »

Two Night Break for Two at Shore View Hotel

East Sussex - Eastbourne

(1)

more info »

Two Night Break for Two at Rowley Manor Country House Hotel

East Riding of Yorkshire - Cottingham

(1)

more info »

Two Night Break for Two at Acorn Guest House

Cumbria - Penrith

more info »

Two Night Break for Two at The Horse and Hound Country Inn

Scottish Borders - Sark

more info »

Two Night Break for Two at the String of Horses Inn

Cumbria - Heads Nook

(1)

more info »

Two Night Break for Two at Bridge of Cally Hotel

Perthshire - Blairgowrie

more info »

Two Night Break for Two at Best Western Valley Hotel

Shropshire - Telford

more info »

Two Night Break for Two at The Lighthouse Inn

Kent - Folkstone

more info »

Two Nights for the Price of One at The West Country Inn for Two

Devon - Bideford

(3)

more info »

Two Night Break for Two at The Farthings Country House Hotel

Somerset - Taunton

(1)

more info »

Two Night Break for Two at The Lordleaze Hotel

Somerset - Chard

more info »

Two Night Break for Two at Mansion House, Scarborough

North Yorkshire - Scarborough

more info »

Two Night Break for Two at The Bay Horse Hotel

Lancashire - Carnforth

more info »

Two Night Break at Newton House Hotel

Derbyshire - Ashbourne

more info »

Two Night Break for Two at Gilesgate Moor Hotel

County Durham - Durham

more info »

Two Night Break for Two at The Wight Bay Hotel

Isle of Wight - Sandown

more info »

Two Night Break for Two at Days Inn Sutton Scotney North

Hampshire - Winchester

more info »

Two Night Break for Two at Nafferton Farm

County Durham - Durham

more info »

Two Night Break for Two at Brook Meadow Hotel

Cheshire - Childer Thornton

more info »

Two Night Escape for Two at Marini Park Hotel in Rome

Italy - Roma

more info »

Two Night Getaway The Rectoral de Candás in Spain

Spain - Ourense

more info »

Two Night Escape for Two at Hotel Principe in Rimini

Italy - Rimini RN

more info »

Two Night Escape for Two at Maison Colosseo in Rome

Italy - Roma

more info »

Two Night Escape for Two at Hotel Pinewood in Rome

Italy - Roma

(1)

more info »

Two Night Escape for Two at Hotel Italia in Siena

Italy - Siena

more info »

Two Night Escape for Two at President Hotel Splendid in Taormina

Italy - Taormina ME

more info »

Two Night Getaway at Hotel Restaurant Les Pins for Two

France - Sillans la Cascade

more info »

Two Night Break for Two at the Hotel Cruz De Gracia in Spain

Spain - Valencia

more info »

Two Night Escape for Two at Hotel Crocenzi in San Marino

Italy - 175 a Borgo Maggiore San Marino

more info »

Two Night Getaway at The Posada El Solar in Spain

Spain - Galizano

more info »

Two Night Escape for Two at Agriturismo Al Brich in Italy

Italy - Cuneo

more info »

Two Night Escape for Two at Finca Saroga in Tenerife, Spain

Spain - Santa Cruz de Tenerife

more info »

Two Night Break for Two at Relais Firenze Stibbert in Italy

Italy - Firenze

more info »

Two Night Break for Two at the Apartamentos Turisticos Alhambra, Spain

Spain - Granada

more info »

Two Night Break for Two at the Hotel Manolo, Spain

Spain - Murcia

more info »

Two Night Break for Two at the Hotel Mitus in Barcelona, Spain

Spain - Canet de Mar

(3)

more info »

Two Night Break for Two at Diamantina Hotel, Italy

Italy - Ferrara

more info »

Two Night Stay for Two at Le Grand Hotel Dax, France

France - Dax

more info »

Two Night Getaway at The Hotel Cortijo de Tajar in Spain

Spain - Huertor Tajar

more info »

Two Night Getaway for Two at La Corte di Gerardo, Italy

Italy - Tonco

more info »

Two Night Rural Getaway at La Posada de Montellano in Spain

Spain - Seville

more info »

Two Night Escape with Sauna Access at Chambres d'Hôtes Echourgnac, France

France - Échourgnac

more info »

Two Night Break for Two at Hotel Marte in Tenerife, Spain

Spain - Santa Cruz de Tenerife

more info »

Two Night Break for Two at Best Western Pastures Hotel

South Yorkshire - Doncaster

more info »

Two Night Break for Two at The Camberley

North Yorkshire - Harrogate

more info »

Two Night Stay for Two at Isallt Guest House

Gwynedd - Blaenau Ffestiniog

more info »

Two Night Break for Two at Rosscourt Guest House

Dorset - Bournemouth

more info »
Two Nights for the Price of One Hotel Break -

£99
Two Nights for the Price of One Hotel Break -

£99