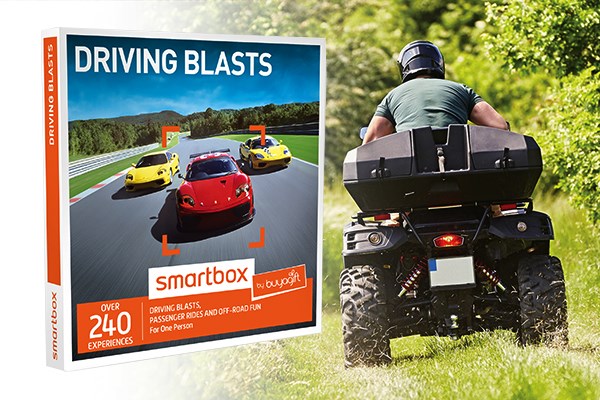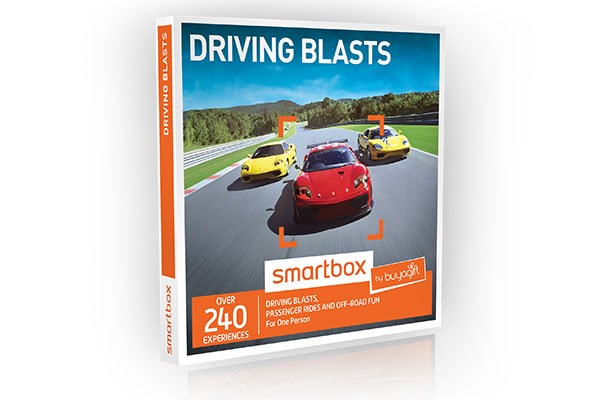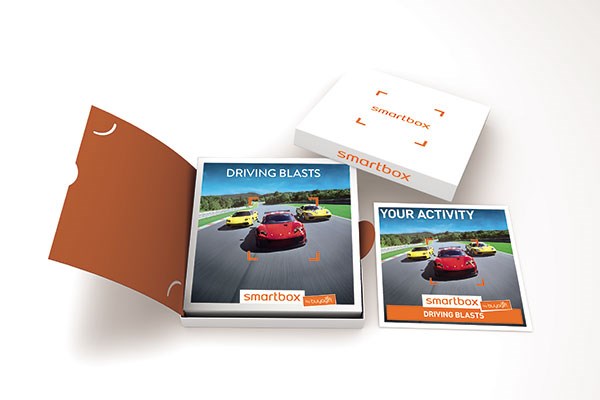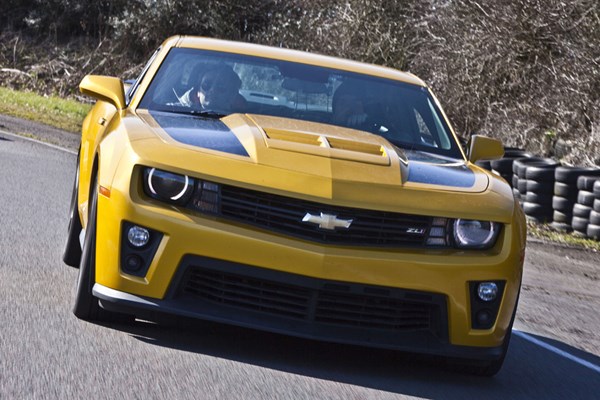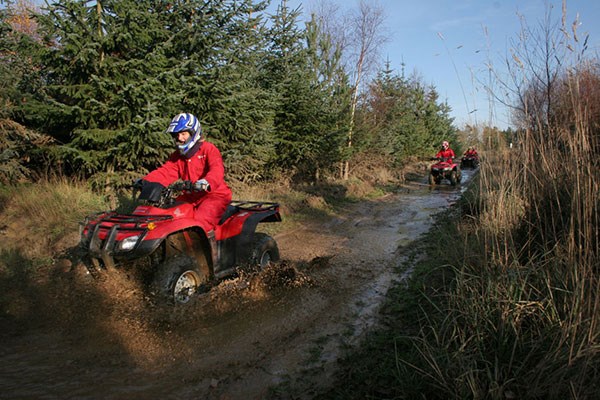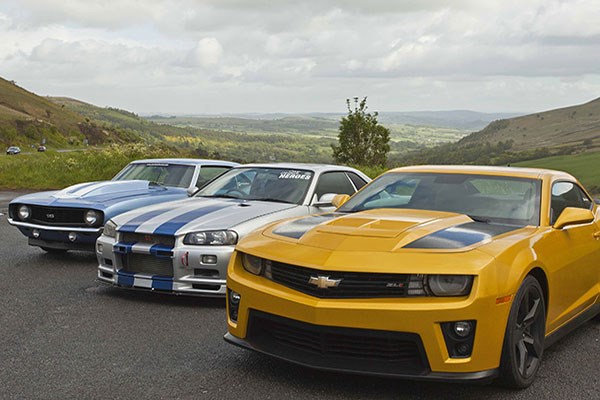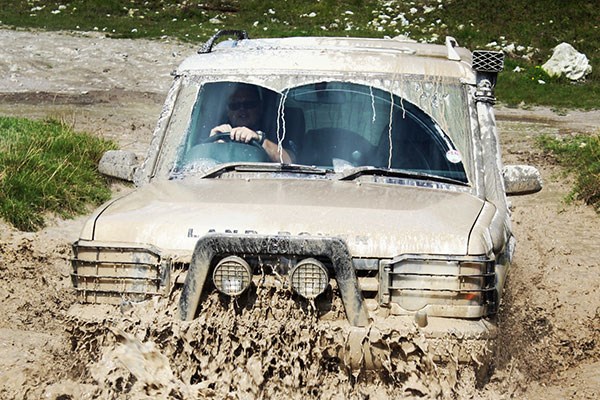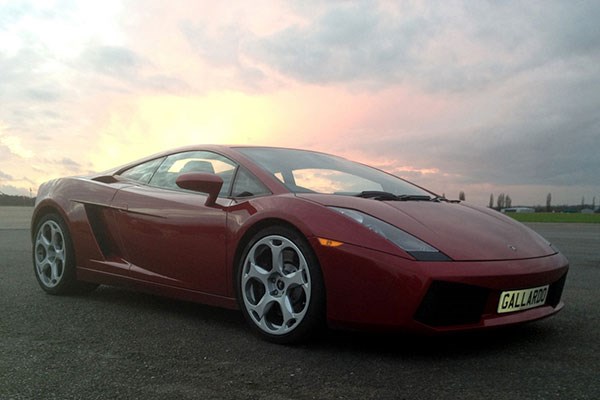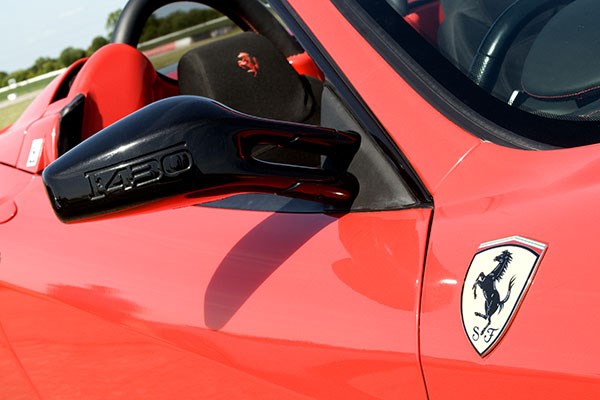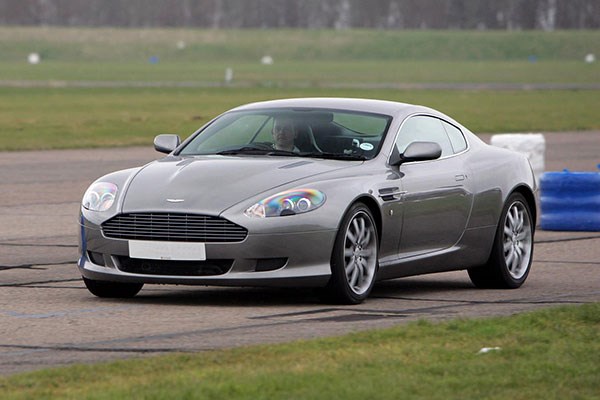 Driving Blasts - Smartbox by Buyagift
Product code: 10244957
4.5 out of 5 (based on 396 reviews)
Write a review »
Over 240 Experiences for One Person to Choose From

Driving Blasts, Passenger Rides & Off Road Fun

Valid for 24 Months
How it works
Hundreds of experiences in every Smartbox handpicked from Buyagift's fantastic range.
Includes a beautiful presentation box with a detailed booklet of the experiences included.
Give the gift of choice allowing the recipient to book their chosen experience.
Summary
The choices are endless with these high octane driving blasts. You can speed round the track in one of eight fantastic supercars at Blyton Park, take on a 4x4 in Berkshire or sit back and enjoy the fast pace with a high speed passenger ride. No matter where you are you can enjoy the adrenaline pumping driving thrill you've been dreaming about as we've got experiences all over the UK from Devon to Perth and everywhere in between. Whether you're looking for a heart pounding quad bike thrill, an exhilarating off road experience or a smooth ride in an Aston Martin, we have the perfect experience for you.
Fine Print
What's included?
This voucher includes a selection of driving blasts at a choice of locations across the UK
Any restrictions?
This voucher is valid for 24 months for one or two people
Your voucher is exchangeable
You will be able to select your chosen experience after purchasing
Exclusion dates may apply
What do I need to know?
All dates are subject to availability
Restrictions may vary depending on the chosen experience
Pre-booking is essential to avoid disappointment
Experiences available within this choice voucher
Filter Products:
Quad Bike Thrill

Multiple Locations

(17)

more info »

High Speed Passenger Ride (UK Wide)

Multiple Locations

(10)

more info »

Tour of Silverstone for Two

Northamptonshire - Towcester

(150)

more info »

Basic Off Road Driving Experience

Multiple Locations

(10)

more info »

Junior Quad Bike Thrill

Multiple Locations

(11)

more info »

JCB Dumper Racing at Diggerland

Multiple Locations

(20)

more info »

Quad Biking Experience

Kent - West Malling

(12)

more info »

One-to-One One Hour Off Road Driving in Kent

Kent - Ashford

(73)

more info »

4x4 Off Road Driving Adventure

Multiple Locations

(6)

more info »

Platinum Drifting Experience

Hertfordshire - Hemel Hempstead

(25)

more info »

Supercar Driving Blast

Multiple Locations

more info »

Supercar Driving Blast with Passenger Ride

Multiple Locations

more info »

Aston Martin Driving Blast

Multiple Locations

more info »

Bumblebee Experience - Camaro ZL1 Driving Blast

Multiple Locations

(4)

more info »

4x4 Off Road Driving Experience

Kent - West Malling

(10)

more info »

Car Chase Heroes Supercar Driving Blast

Multiple Locations

(1)

more info »

Aston Martin Driving Blast with Passenger Ride - Lincolnshire

Multiple Locations

more info »

Ferrari Driving Blast with Passenger Ride in North Yorkshire

North Yorkshire - Selby

more info »

Quad Bike Thrill at Northolt

Greater London - Ealing

more info »

JCB Dumper Racing at Diggerland in County Durham

County Durham - County Durham

more info »

30 Minute Junior Off-Road Range Rover Driving in Gloucestershire

Gloucestershire - Chavenage Estate

more info »

Lamborghini Driving Blast with Passenger Ride in North Weald

Multiple Locations

more info »

Junior Quad Bike Thrill in Leicestershire

Leicestershire - Oakham

more info »

High Speed Passenger Ride in Rockingham

Northamptonshire - Rockingham

more info »

Quad Bike Thrill in Northumberland

Northumberland - Hexham

more info »

Lamborghini Driving Blast with Passenger Ride in Oxfordshire

Oxfordshire - Upper Heyford

more info »

Ferrari Driving Blast with Passenger Ride in Northamptonshire

Northamptonshire - Rockingham

more info »

High Speed Passenger Ride in Surrey

Surrey - Chertsey

more info »

JCB Dumper Racing at Diggerland in Castleford

West Yorkshire - Castleford

more info »

High Speed Passenger Ride in Wiltshire

Wiltshire - Chippenham

more info »

30 Minute Junior Off-Road Range Rover Driving Experience in Devon

Devon - Honiton

more info »

Quad Bike Thrill in Buckinghamshire

Buckinghamshire - Marlow

more info »

Supercar Driving Blast at Long Marston

Warwickshire - Long Marston

more info »

Car Chase Heroes Supercar Driving Blast in Hampshire

more info »

Basic Off Road Driving Experience in Berkshire

Berkshire - Pingewood

more info »

Ferrari Driving Blast with Passenger Ride

Multiple Locations

more info »

Junior 4x4 Driving Experience

Multiple Locations

more info »

Rally Driving Thrill at Langley Park

Essex - Saffron Walden

more info »

Aston Martin Driving Blast with Passenger Ride in North Yorkshire

North Yorkshire - Selby

more info »

Yamaha Viking Experience

Kent - Ashford

more info »

Ferrari Driving Blast with Passenger Ride at Prestwold Hall

Leicestershire - Prestwold Hall

more info »

Basic Off Road Driving Experience in Fife

Fife - Perth

more info »

Ferrari Driving Blast with Passenger Ride in Lincolnshire

Multiple Locations

more info »

JCB Dumper Racing at Diggerland in Devon

Devon - Cullompton

more info »

Aston Martin Driving Blast with Passenger Ride in Oxfordshire

Oxfordshire - Upper Heyford

more info »

Bumblebee Experience - Camaro ZL1 Driving Blast in Blyton

Lincolnshire - Gainsborough

more info »

High Speed Passenger Ride in Elvington

North Yorkshire - Elvington

more info »

Aston Martin Driving Blast with Passenger Ride in Warwickshire

Warwickshire - Long Marston

more info »

Bumblebee Experience - Camaro ZL1 Driving Blast in Abingdon

Oxfordshire - Abingdon

more info »

Ferrari Driving Blast with Passenger Ride in Long Marston

Warwickshire - Long Marston

more info »

30 Minute Junior Off-Road Range Rover Driving Experience in Perthshire

Perthshire - Auchterarder

more info »

JCB Dumper Racing at Diggerland in Rochester

Kent - Rochester

more info »

4x4 Off Road Driving Adventure

Berkshire - Pingewood

more info »

Quad Bike Thrill in Surrey

Surrey - Redhill

more info »

4x4 Off Road Driving Adventure in Bournemouth

Dorset - Dorchester

more info »

Aston Martin Driving Blast with Passenger Ride at Prestwold Hall

Leicestershire - Prestwold Hall

more info »

Basic Off Road Driving Experience in Wales

Clwyd - Wrexham

more info »

Ferrari Driving Blast with Passenger Ride in Staffordshire

Staffordshire - Seighford

more info »

Aston Martin Driving Blast with Passenger Ride in Rockingham

Northamptonshire - Rockingham

more info »

Karting on Ice for One

Multiple Locations

more info »

Lamborghini Driving Blast with Passenger Ride

Staffordshire - Seighford

more info »

Karting on Ice at Alexandra Palace

Greater London - Enfield

more info »

Basic Off Road Driving Experience

Greater London - Ealing

more info »

Supercar Driving Blast with Passenger Ride

Leicestershire - Mallory Park

more info »

Lamborghini Driving Blast with Passenger Ride

Leicestershire - Prestwold Hall

more info »

Aston Martin Driving Blast with Passenger Ride in Mallory Park

Leicestershire - Mallory Park

more info »

Lamborghini Driving Blast with Passenger Ride

North Yorkshire - Elvington

more info »

Lamborghini Driving Blast with Passenger Ride

North Yorkshire - Selby

more info »

Lamborghini Driving Blast with Passenger Ride

Essex - Saffron Walden

more info »

Lamborghini Driving Blast with Passenger Ride

Hampshire - Aldershot

more info »

Lamborghini Driving Blast with Passenger Ride

Kent - Canterbury

more info »

Lamborghini Driving Blast with Passenger Ride

Multiple Locations

more info »

Aston Martin Driving Blast with Passenger Ride in Glamorganshire (Wales)

Multiple Locations

more info »

Ferrari Driving Blast with Passenger Ride in Saffron Walden

Essex - Saffron Walden

more info »

30 Minute Junior Off-Road Range Rover Driving Experience

Leicestershire - Prestwold Hall

more info »

30 Minute Junior Off-Road Range Rover Driving Experience

Warwickshire - Claverdon

more info »

Lamborghini Driving Blast with Passenger Ride in Lincolnshire

Multiple Locations

more info »

30 Minute Junior Off-Road Range Rover Driving Experience

North Yorkshire - Duncombe Park

more info »

Ferrari Driving Blast with Passenger Ride in Elvington

North Yorkshire - Elvington

more info »

30 Minute Junior Off-Road Range Rover Driving Experience

Middlesex - Ealing

more info »

Basic Off Road Driving Experience in Hexham

Northumberland - Hexham

more info »

Lamborghini Driving Blast with Passenger Ride

Leicestershire - Mallory Park

more info »

30 Minute Junior Off-Road Range Rover Driving Experience

Surrey - Loseley Park

more info »

Aston Martin Driving Blast with Passenger Ride in Elvington

North Yorkshire - Elvington

more info »

Ferrari Driving Blast with Passenger Ride in Lothian (Scotland)

Multiple Locations

more info »

Basic Off Road Driving Experience in Swansea

Glamorganshire - Swansea

more info »

Movie Muscle Car Driving Blast

Lincolnshire - Gainsborough

more info »

Movie Muscle Car Driving Blast in Cirencester

Gloucestershire - Cirencester

more info »

Lamborghini Driving Blast with Passenger Ride

Northamptonshire - Rockingham

more info »

Movie Muscle Car Driving Blast

Oxfordshire - Abingdon

more info »

Supercar Driving Blast with Passenger Ride

Multiple Locations

more info »

Supercar Driving Blast with Passenger Ride

Northamptonshire - Rockingham

more info »

Supercar Driving Blast with Passenger Ride

Staffordshire - Seighford

more info »

Supercar Driving Blast with Passenger Ride

Warwickshire - Long Marston

more info »

Ferrari Driving Blast with Passenger Ride in North Weald

Multiple Locations

more info »

Supercar Driving Blast with Passenger Ride

North Yorkshire - Elvington

more info »

Aston Martin Driving Blast with Passenger Ride in Hampshire

Hampshire - Aldershot

more info »

Basic Off Road Driving Experience in Oakham

Leicestershire - Oakham

more info »

Supercar Driving Blast with Passenger Ride

Multiple Locations

more info »

Supercar Driving Blast with Passenger Ride

Oxfordshire - Upper Heyford

more info »

Aston Martin Driving Blast with Passenger Ride in Essex

Multiple Locations

more info »

Ferrari Driving Blast with Passenger Ride in Oxfordshire

Oxfordshire - Upper Heyford

more info »

Karting on Ice in Guildford

Surrey - Guildford

more info »

Karting on Ice in Oxford

Oxfordshire - Oxford

more info »

Basic Off Road Driving Experience in Ferrybridge

West Yorkshire - Ferrybridge

more info »

Lamborghini Driving Blast with Passenger Ride

Warwickshire - Long Marston

more info »

Quad Bike Thrill

Nottinghamshire - Nottingham

more info »

Quad Bike Thrill

North Yorkshire - Bedale

more info »

Quad Bike Thrill

Fife - Perth

more info »

Quad Bike Thrill

Glamorganshire - Swansea

more info »

Aston Martin Driving Blast with Passenger Ride in Rockingham

Staffordshire - Seighford

more info »

Aston Martin Driving Blast with Passenger Ride in Rockingham

Warwickshire - Kenilworth

more info »

Aston Martin Driving Blast with Passenger Ride in Rockingham

Kent - Canterbury

more info »

Aston Martin Driving Blast with Passenger Ride in Rockingham

more info »

Ferrari Driving Blast with Passenger Ride in Hampshire

Hampshire - Aldershot

more info »

Aston Martin Driving Blast with Passenger Ride in Rockingham

Surrey - Cranleigh

more info »

Ferrari Driving Blast with Passenger Ride in Staffordshire

Warwickshire - Kenilworth

more info »

Ferrari Driving Blast with Passenger Ride

Kent - Canterbury

more info »

Ferrari Driving Blast with Passenger Ride

more info »

Ferrari Driving Blast with Passenger Ride

Multiple Locations

more info »

Aston Martin Driving Blast with Passenger Ride in Saffron Walden

Essex - Saffron Walden

more info »

Junior Quad Bike Thrill

North Yorkshire - Bedale

more info »

Ferrari Driving Blast with Passenger Ride at Mallory Park

Leicestershire - Mallory Park

more info »

Junior Quad Bike Thrill

Northumberland - Hexham

more info »

Junior 4x4 Driving Experience

Berkshire - Pingewood

more info »

Quad Bike Thrill

Suffolk - Bury St Edmunds

more info »

Professional Racing Simulator Experience - Premium Race

Berkshire - Slough

more info »

Karting on Ice for Two

Multiple Locations

more info »

Karting on Ice at Alexandra Palace Ice Rink for Two

Greater London - Enfield

more info »
Driving Blasts - Smartbox by Buyagift -

£49.99
Driving Blasts - Smartbox by Buyagift -

£49.99