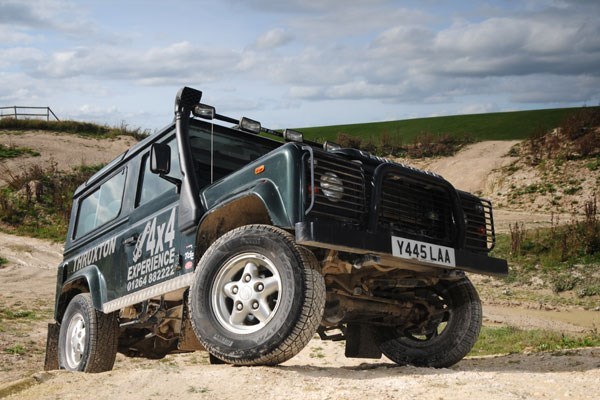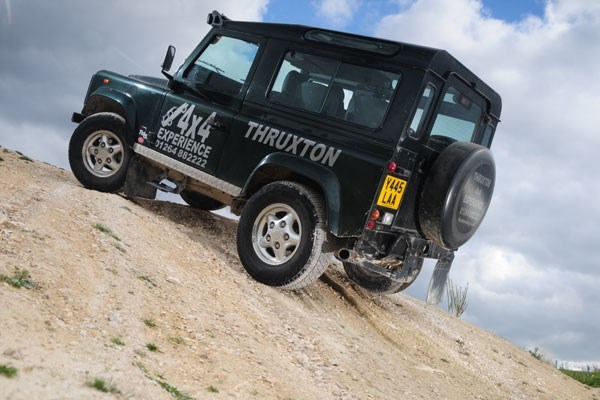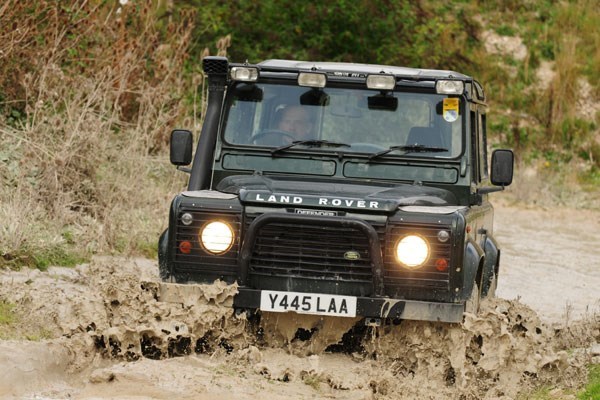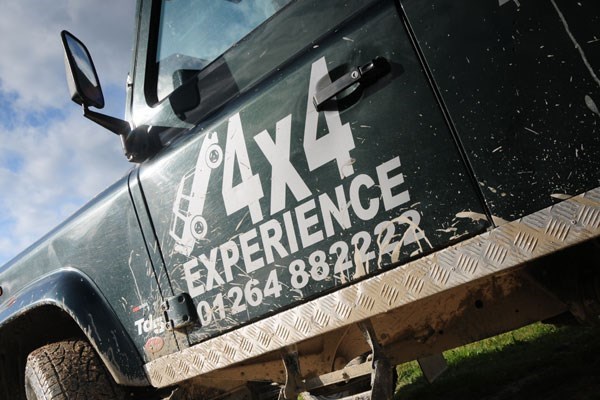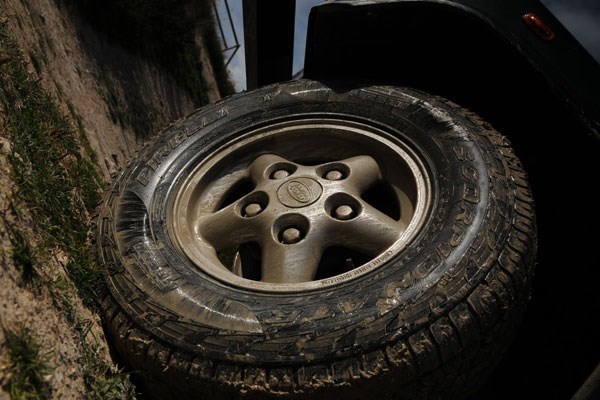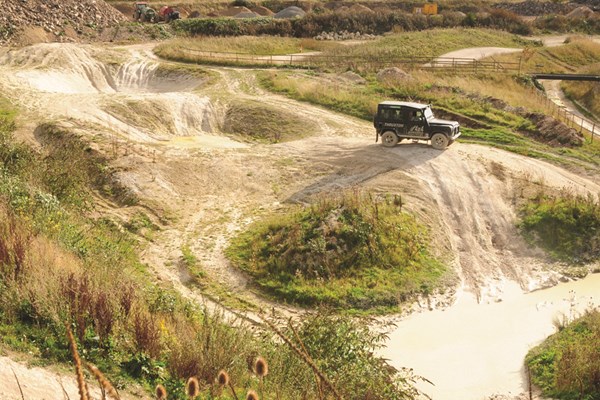 Summary

Fine Print

View on map
Jump behind the wheel of a powerful Landrover Defender and push your skills to the limit with this exciting off road driving experience at Thruxton. You'll need to use a difficult combination of patience, caution and controlled aggression as you take on the tough terrain of Thruxton's demanding off-road course in this four-wheel drive monster. With a trained instructor by your side, you'll learn countless methods of traversing the most difficult tracks – making this a truly unique driving day. Are you up to the challenge?
What's included?
Off road driving experience
Any restrictions?
Your voucher is valid for 10 months for one person
All participants must have a full valid UK driving licence which must be presented on the day
Drivers are required to wear long trousers, long sleeved top and suitable shoes when driving
Minimum height - 5'2", maximum height - 6'4"
Weight limit is 18 stone
Bookings are made for weekend dates only
What do I need to know?
Please call the venue to choose a date for your experience
All dates are subject to availability
Off Road Driving Experience at Thruxton -

£99
Customer Reviews
7 out of 8 (88%) reviewers would recommend this product to a friend.
Read all reviews »
Best Gift 4x4 off road Experience Thruxton
15 February 2016
Bigfoots
Location: Thruxton near Andover Age: 45-54 Bought For Sister Occasion: Birthday
Yesterday I enjoyed a fantastic experience of driving a Landrover Defender on a off road track at Thruxton near Andover, The whole experience from start to finish was brilliant, the instructor was very knowledgeable and guided you round the track and explained in layman terms on how to tackle every obstacle, gradually building on your skills with every obstacle getting slightly more challenging. Then at the end of the session you were given free time to go anywhere you wanted on the track and have a play. Great day thx
Would you recommend this product to a friend? Yes
So much fun!
31 January 2015
Rui
Location: Bath Age: 18-24 Bought For Partner Occasion: Birthday
Got this as a gift from my girlfriend, and absolutely loved it. The instructor, Ken, knew a lot about his LR Defender so not only taught us how to drive it properly but also how it works. I was very nervous at first but Ken is very patient and calm and an excellent teacher. There is a wide variety of obstacles on this course that you would likely encounter when going off-roading. Recommend this for anyone who has never driven a proper 4x4 and would like to get behind the wheel.
Would you recommend this product to a friend? Yes
Not what I expected
23 September 2014
Dee
Location: Newton Abbot Age: 55-64 Bought For Daughter Occasion: Just because!
Thought this experience was going to take you off road. Stayed within an area designated to show how a Land Rover works on various terrain. More of a training course than an off road experience. Learnt a lot but was not what I signed up for. So Disapointed with my day out.
What would you improve for next time? Clearer explanation of what will happen on the day. Misled by title.
Response from Buyagift
29 Feb 2016
Hello, Thank you for submitting your review with us,. I'm sorry to hear your experience day was not as you had expected. Please be assured that I will be contacting the suppliers in regards to the experience description and what is included on the day. I will ensure that any necessary changes are then made to the product description. We always aim to provide accurate descriptions for all of our gifts and will always make amendments where necessary. Thank you once again for taking the time to let us have your feedback, it is very much appreciated.
Would you recommend this product to a friend? No
Thruxton 4x4 experience
21 September 2014
theurbanerambler
Location: london Age: 35-44 Bought For Wife Occasion: Christmas
Just had great time on the 4x4 experience at Thruxton, it was exciting, nerve wracking, physical and testing....as well as very educating. The knowledgeable instructors make that little bit of extra difference. Will probably go again with friends
Would you recommend this product to a friend? Yes
4X4 track day
31 August 2012
BlueBannister
Location: Hampshire Age: 35-44 Bought For Myself Occasion: Christmas
bought as a gift for my husband and he had a great time. Thruxton was well organised venue and the track was first class. Throughly recommend the experience.
Would you recommend this product to a friend? Yes
good fun indeed
16 September 2011
markjwhelan
Location: hemel hempstead Age: 25-34 Bought For Partner Occasion: Christmas
instructor is great..... really knowledgable and patient. i learnt so much and had so much fun. if you like 4x4s this is for you...... if you love 4x4s than this is really really for you.
Would you recommend this product to a friend? Yes
Thruxton 4X4
14 May 2011
NailedOn
Location: County Durham and Surrey Age: 45-54 Bought For Relative Occasion: Birthday
A really enjoyable event. Great instructor. Just the 3 of us in a L/R Defender so 40 minutes driving each in a 2 hour event. Ken, our instructor was patient and informative. He explained the techniques clearly and set us some demanding tasks. He was like your best school-teacher whom you wanted to impress. The vehicle could perform tasks which are hard to believe and all 3 of us really enjoyed the time, even though we took it in turns to muck things up! Good value: informative and entertaining.
Would you recommend this product to a friend? Yes
Father's Day Gift
25 March 2011
Marc
Location: South East Age: 25-34 Bought For Myself Occasion: Father's Day
My siblings and I bought our Dad this Off Road 4x4 driving experience for Father's Day 2010, he's only just got round to doing it, he said it was good, the only thing is he was meant to drive a Landrover Discovery but they drove Landrover Defenders instead, which was a bit annoying, the reason we chose this off road experience was because my Dad loves the Landrover Discovery!!!
Would you recommend this product to a friend? Yes
Off Road Driving Experience at Thruxton -

£99