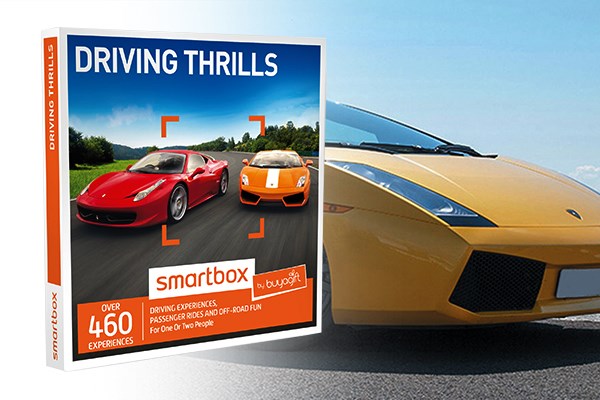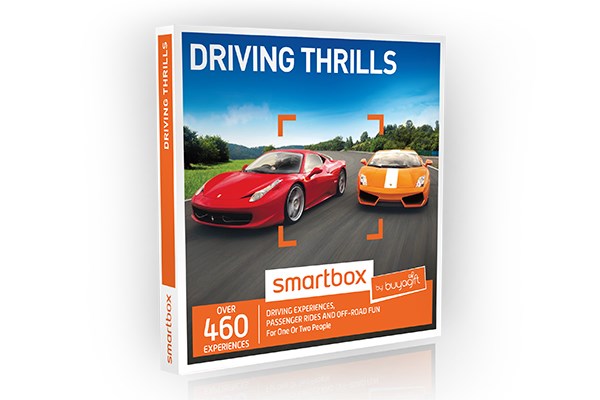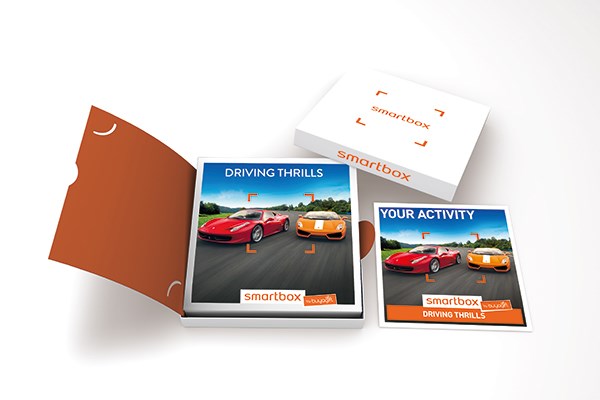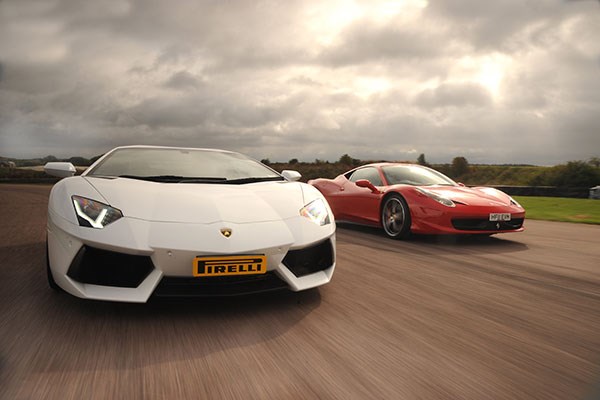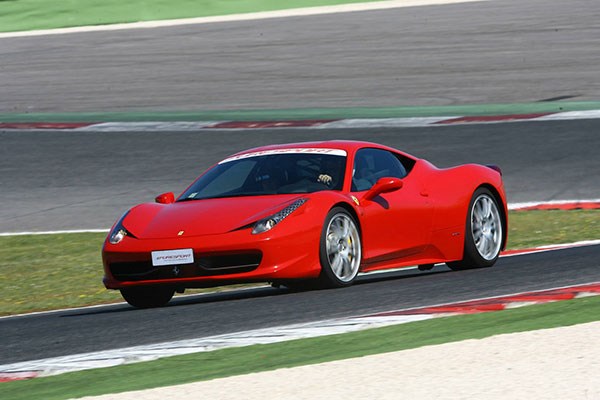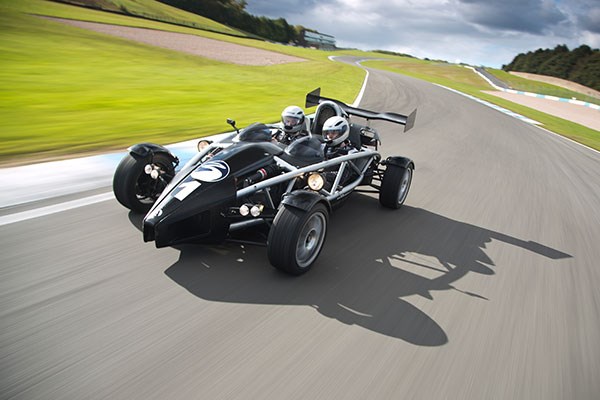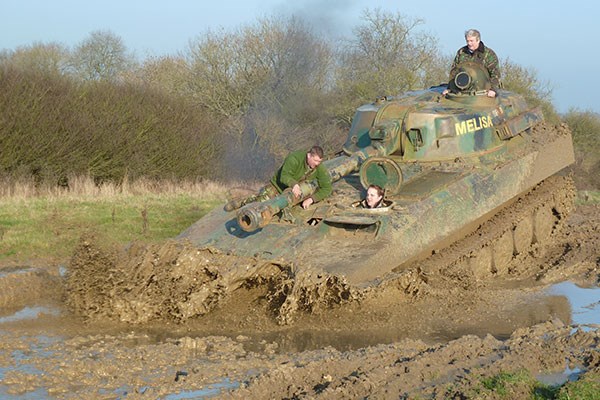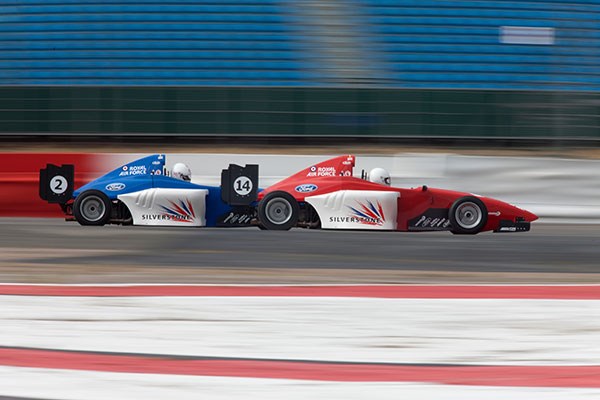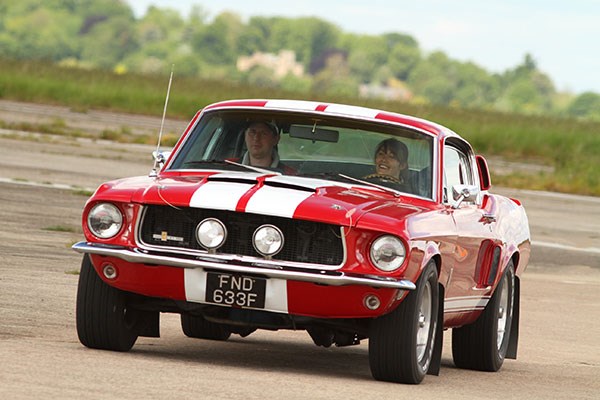 Driving Thrills - Smartbox by Buyagift
Product code: 10241547
4.5 out of 5 (based on 520 reviews)
Write a review »
Over 460 Experiences for One or Two People

Driving Blasts, Passenger Rides & Off-Road Fun

Valid for 24 Months
How it works
Hundreds of experiences in every Smartbox handpicked from Buyagift's fantastic range.
Includes a beautiful presentation box with a detailed booklet of the experiences included.
Give the gift of choice allowing the recipient to book their chosen experience.
Summary
If you know someone who revels in the exhilarating feeling of slamming your foot on the accelerator and hearing the roar of a powerful engine then this is perfect gift. Enjoy speeding round a rally track or rip around one of the UK's famous tracks in a Lamborghini, Ferrari or Aston Martin if supercars are your thing. We've hand-picked a spectacular selection of over 200 phenomenal Driving Blast, Passenger Ride and Off-Road experiences for you to satisfy your need for speed. Regardless of whether you'd rather leave the well-paved roads behind you and embark across raw terrain in a 4x4 or are seeking a white-knuckle passenger ride in a powerful rally car, every car lover is sure to find something suitable with these fantastic experiences available UK wide! At point of purchase you will have the option to choose either a gift box or an evoucher.


Fine Print
What's included?
This voucher includes a selection of over 200 thrilling experiences to choose from, including driving blasts, passenger rides and off-road fun - some for one person and some for two people
This voucher is valid for 24 months
Your voucher is exchangeable
You will be able to select your chosen experience after purchasing
Exclusion dates may apply
What do I need to know?
All dates are subject to availability
Restrictions may apply and vary from experience to experience
Please note the list of participating venues is subject to change
Experiences available within this choice voucher
Filter Products:
Car Chase Heroes Triple Supercar Driving Blast

Multiple Locations

(2)

more info »

Junior Driving Experience

Kent - West Malling

(4)

more info »

Young Driver Experience at Bedford Autodrome

Bedfordshire - Bedford

(3)

more info »

BMW M4 Driving Experience at Brands Hatch

Kent - Brands Hatch

(5)

more info »

Off Road Driving Experience at Thruxton

Hampshire - Andover

(8)

more info »

Rally Driving Experience with Passenger Ride at Brands Hatch

Kent - Brands Hatch

(7)

more info »

Porsche Cayman Driving Thrill at Thruxton

Hampshire - Andover

(2)

more info »

Junior 4X4 Discovery Expedition in Berkshire

Berkshire - Pingewood

(2)

more info »

JCB Driving Day at Diggerland

Multiple Locations

(7)

more info »

Nissan GTR Weekend Drive

Multiple Locations

(8)

more info »

Rally Driving Thrill with Passenger Ride

Leicestershire - Prestwold Hall

more info »

Jaguar E Type Driving Thrill

Oxfordshire - Upper Heyford

(5)

more info »

Extreme Dodgems

West Midlands - Birmingham

(16)

more info »

Double Supercar Driving Thrill

Multiple Locations

more info »

Lamborghini Gallardo Junior Drive - Weekends

Multiple Locations

(19)

more info »

American Classics Driving Experience

Multiple Locations

(10)

more info »

Supercar Driving Thrill with Passenger Ride and In-Car Film

Multiple Locations

(3)

more info »

Truck Driving Experience

Multiple Locations

(42)

more info »

Single Seater Taster - UK Wide

Multiple Locations

(5)

more info »

Lamborghini and Aston Martin Driving Thrill

Multiple Locations

(17)

more info »

Audi R8 Driving Experience

Multiple Locations

(55)

more info »

The Incredible Auto Circus Driving Experience

West Midlands - Birmingham

(25)

more info »

Ferrari and Aston Martin Driving Thrill

Multiple Locations

(16)

more info »

Quad Bike Thrill for Two

Multiple Locations

(39)

more info »

Ferrari and Lamborghini Driving Thrill

Multiple Locations

(13)

more info »

Young Driver Experience at Brands Hatch

Kent - Brands Hatch

(45)

more info »

Mudmaster 4x4 Off Road Driving Experience at Brands Hatch

Kent - Brands Hatch

more info »

Austin Healey 3000 Driving Thrill

Oxfordshire - Upper Heyford

(2)

more info »

High Speed Passenger Ride at Kirkistown Circuit, Ireland

County Down - Kircubbin

(1)

more info »

Mustang Thrill

Oxfordshire - Upper Heyford

(2)

more info »

Supercar Driving Thrill with High Speed Passenger Ride - Weekends

Surrey - Chertsey

(3)

more info »

Skid Control Driving Experience

Essex - North Weald

more info »

Porsche 997 Thrill

Multiple Locations

(1)

more info »

Buckmore Race Day for Two

Kent - Chatham

(1)

more info »

Mudmaster 4x4 Off Road Driving Experience at Oulton Park

Cheshire - Oulton Park

(2)

more info »

4x4 Off Road Course

Fife - Knockhill Racing Circuit

(5)

more info »

Aston Martin Driving Experience in Glamorganshire

Multiple Locations

more info »

Aston Martin Driving Experience in Northamptonshire

Northamptonshire - Rockingham

more info »

Porsche 997 Driving Thrill in Lincolnshire

Multiple Locations

more info »

Aston Martin Driving Experience in Staffordshire

Staffordshire - Seighford

more info »

Aston Martin Driving Experience in Warwickshire

Warwickshire - Long Marston

more info »

Audi R8 Driving Experience in Glamorganshire

Multiple Locations

more info »

Car Chase Heroes Triple Supercar Driving Blast in Hampshire

more info »

Car Chase Heroes Triple Supercar Driving Blast in Worcestershire

more info »

Double Supercar Driving Thrill in Clywd

Clwyd - Anglesey

more info »

JCB Dumper Racing at Diggerland in Rochester

Kent - Rochester

more info »

Ferrari and Aston Martin Driving Thrill in Glamorganshire

Cardiff - Near Cowbridge

more info »

Ferrari and Lamborghini Driving Thrill in North Weald

Multiple Locations

more info »

Audi R8 Driving Experience in Leicestershire

Leicestershire - Prestwold Hall

more info »

Aston Martin Driving Experience in Essex

Multiple Locations

more info »

Ferrari and Lamborghini Driving Thrill in Wiltshire

Wiltshire - Castle Coombe

more info »

Ferrari Driving Experience

Surrey - Chertsey

more info »

Audi R8 Driving Experience in Wiltshire

Wiltshire - Castle Coombe

more info »

Go Karting for Two in Surrey

Surrey - Camberley

more info »

Go Karting for Two in Nottingham

Nottinghamshire - Nottingham

more info »

Aston Martin Driving Experience in Leicestershire

Leicestershire - Prestwold Hall

more info »

JCB Dumper Racing at Diggerland in Devon

Devon - Cullompton

more info »

JCB Dumper Racing at Diggerland in Castleford

West Yorkshire - Castleford

more info »

Junior Ferrari Driving Thrill in Leicestershire

Leicestershire - Prestwold Hall

more info »

Lamborghini and Aston Martin Driving Thrill in Essex

Essex - Saffron Walden

more info »

Ferrari Driving Experience in Wiltshire

Wiltshire - Castle Coombe

more info »

Audi R8 Driving Experience in Lincolnshire

Multiple Locations

more info »

Lamborghini and Aston Martin Driving Thrill in Hampshire

Hampshire - Aldershot

more info »

Lamborghini and Aston Martin Driving Thrill in Lincolnshire

Lincolnshire - Gainsborough

more info »

Lamborghini Driving Experience in Lincolnshire

Lincolnshire - Blyton Park

more info »

Go Karting for Two in Tyne and Wear

Tyne & Wear - Gateshead

more info »

Lamborghini Driving Experience in North Yorkshire

North Yorkshire - Elvington

more info »

Lamborghini Driving Experience in Surrey

Surrey - Chertsey

more info »

Double Supercar Driving Thrill in Oxfordshire

Oxfordshire - Upper Heyford

more info »

Junior Ferrari Driving Thrill in North Yorkshire

North Yorkshire - Elvington

more info »

Nissan GTR Driving Experience (Weekends) in North Yorkshire

North Yorkshire - Elvington

more info »

Ferrari and Lamborghini Driving Thrill in Glamorganshire

Multiple Locations

more info »

Porsche Driving Experience in Glamorganshire

Multiple Locations

more info »

Porsche Driving Experience in Leicestershire

Leicestershire - Prestwold Hall

more info »

Porsche Driving Experience in Wiltshire

Wiltshire - Castle Coombe

more info »

Quad Bike Thrill for Two in Dorset

Dorset - Horton

more info »

Aston Martin Driving Experience in Lincolnshire

Lincolnshire - Blyton Park

more info »

Ferrari and Lamborghini Driving Thrill in Essex

Essex - Saffron Walden

more info »

Ferrari Driving Experience in Warwickshire

Warwickshire - Long Marston

more info »

Quad Bike Thrill for Two in Fife

Fife - Perth

more info »

Nissan GTR Driving Experience (Weekends) in Staffordshire

Staffordshire - Seighford

more info »

Quad Bike Thrill for Two in Swansea

Glamorganshire - Swansea

more info »

Quad Bike Thrill for Two in Northolt

Greater London - Ealing

more info »

Quad Bike Thrill for Two in Northumberland

Northumberland - Hexham

more info »

Quad Bike Thrill for Two in Nottingham

Nottinghamshire - Nottingham

more info »

Quad Bike Thrill for Two in Bury St Edmunds

Suffolk - Bury St Edmunds

more info »

Rally Driving Taster Experience in County Armagh

County Antrim - Crumlin

more info »

Rally Driving Taster Experience in North Yorkshire

North Yorkshire - Seaton Ross

more info »

Aston Martin Driving Experience in North Yorkshire

North Yorkshire - Elvington

more info »

Ferrari and Aston Martin Driving Thrill with Passenger Ride

Multiple Locations

more info »

Go Karting for Two in London

Greater London - Enfield

more info »

Ferrari and Aston Martin Driving Thrill in Essex

Multiple Locations

more info »

Ferrari Driving Experience in Northamptonshire

Northamptonshire - Rockingham

more info »

Ferrari and Aston Martin Driving Thrill in Wiltshire

Wiltshire - Castle Coombe

more info »

Extended 4x4 Off Road Driving Experience

Kent - West Malling

more info »

BMW M4 Driving Experience at Oulton Park

Cheshire - Oulton Park

more info »

Rally Driving Experience at Oulton Park

Cheshire - Oulton Park

more info »

BMW M4 Driving Experience at Bedford Autodrome

Bedfordshire - Bedford

more info »

Audi R8 Driving Experience in Surrey

Surrey - Chertsey

more info »

Ferrari and Ferrari and Aston Martin Driving Thrill in Northamptonshire

Northamptonshire - Rockingham

more info »

Ferrari and Aston Martin Driving Thrill in Leicestershire

Leicestershire - Mallory Park

more info »

Ferrari and Aston Martin Driving Thrill in Lincolnshire

Multiple Locations

more info »

Go Karting for Two in West Sussex

West Sussex - Crawley

more info »

Ferrari 458 Driving Blast with Passenger Ride

Multiple Locations

more info »

Ferrari 458 Driving Thrill

Multiple Locations

more info »

Audi R8 Driving Experience in North Yorkshire

North Yorkshire - Elvington

more info »

4x4 and Quad Bike Off Road Adventure

Kent - Ashford

more info »

Ferrari and Aston Martin Driving Thrill in Staffordshire

Staffordshire - Seighford

more info »

Ferrari and Lamborghini Driving Thrill in North Yorkshire

North Yorkshire - Elvington

more info »

Go Karting for Two in West Yorkshire

West Yorkshire - Pontefract

more info »

Porsche Driving Experience in Oxfordshire

Oxfordshire - Upper Heyford

more info »

Tank Battle Paintballing

Leicestershire - Husbands Bosworth

(27)

more info »

Tank Driving Thrill

Leicestershire - Husbands Bosworth

(55)

more info »

Go Karting for Two

Multiple Locations

(3)

more info »

Young Driver Experience at Oulton Park

Cheshire - Oulton Park

(23)

more info »

Double Supercar Driving Thrill in Essex

Essex - Saffron Walden

more info »

Two Hour Off Road Driving Experience in Kent

Kent - Ashford

(32)

more info »

Triple Supercar Driving Blast with High Speed Passenger Ride

Leicestershire - Prestwold Hall

more info »

Nissan GTR Driving Experience

Leicestershire - Prestwold Hall

more info »

Rally Driving Taster Experience

Leicestershire - Prestwold Hall

more info »

Double Supercar Driving Thrill

Leicestershire - Bruntingthorpe

more info »

Double Supercar Driving Thrill

Leicestershire - Prestwold Hall

more info »

Lamborghini and Aston Martin Driving Thrill

Leicestershire - Mallory Park

more info »

Ferrari and Lamborghini Driving Thrill

Leicestershire - Mallory Park

more info »

Double Supercar Driving Thrill

Leicestershire - Mallory Park

more info »

Top Circuits Supercar Driving

Leicestershire - Mallory Park

more info »

Triple Supercar Driving Blast with Passenger Ride

Leicestershire - Mallory Park

more info »

Audi R8 Driving Experience

Lincolnshire - Blyton Park

more info »

Ferrari and Lamborghini Driving Thrill with Passenger Ride

Lincolnshire - Blyton Park

more info »

Ferrari and Aston Martin Driving Thrill

Lincolnshire - Blyton Park

more info »

Ferrari and Aston Martin Driving Thrill with Passenger Ride

Lincolnshire - Blyton Park

more info »

Lamborghini and Aston Martin Driving Thrill

Lincolnshire - Blyton Park

more info »

Supercar Driving Thrill with Passenger Ride and In-Car Film

Lincolnshire - Blyton Park

more info »

Car Chase Heroes Triple Supercar Driving Blast

Lincolnshire - Gainsborough

more info »

American Classics Driving Experience

Lincolnshire - Gainsborough

more info »

Truck Driving Experience

Lincolnshire - Gainsborough

more info »

Ferrari and Lamborghini Driving Thrill with Passenger Ride

Multiple Locations

more info »

Double Supercar Driving Thrill

Multiple Locations

more info »

Ferrari and Aston Martin Driving Thrill with Passenger Ride

Multiple Locations

more info »

Junior Lamborghini Gallardo

Multiple Locations

more info »

Lamborghini and Aston Martin Driving Thrill

Multiple Locations

more info »

Double Supercar Driving Thrill

Lincolnshire - Blyton

more info »

Ferrari and Aston Martin Driving Thrill with Passenger Ride

Lincolnshire - Gainsborough

more info »

Ferrari and Lamborghini Driving Thrill with Passenger Ride

Lincolnshire - Gainsborough

more info »

Two Supercar Driving Thrill with Passenger Ride

Lincolnshire - Gainsborough

more info »

Audi R8 Driving Experience

Multiple Locations

more info »

Ferrari and Aston Martin Driving Thrill with Passenger Ride

Multiple Locations

more info »

Ferrari and Lamborghini Driving Thrill

Multiple Locations

more info »

Triple Supercar Driving Blast

Multiple Locations

more info »

Top Circuits Supercar Driving

Multiple Locations

more info »

Triple Supercar Driving Blast with Passenger Ride

Multiple Locations

more info »

Ferrari and Lamborghini Driving Thrill with Passenger Ride

North Yorkshire - Selby

more info »

Four Supercar Driving Blast with High Speed Passenger Ride

North Yorkshire - Selby

more info »

Two Supercar Driving Thrill with Passenger Ride

North Yorkshire - Selby

more info »

Ferrari and Aston Martin Driving Thrill with Passenger Ride

North Yorkshire - Elvington

more info »

Lamborghini and Aston Martin Driving Thrill

North Yorkshire - Elvington

more info »

Supercar Driving Thrill with Passenger Ride and In-Car Film

North Yorkshire - Elvington

more info »

Truck Driving Experience

North Yorkshire - Elvington

more info »

Aston Martin Driving Experience

North Yorkshire - Elvington

more info »

Ferrari and Lamborghini Driving Thrill with Passenger Ride

North Yorkshire - Elvington

more info »

Double Supercar Driving Thrill

North Yorkshire - Elvington

more info »

Triple Supercar Driving Blast with High Speed Passenger Ride

North Yorkshire - Elvington

more info »

Ferrari and Aston Martin Driving Thrill with Passenger Ride

North Yorkshire - Elvington

more info »

Rally Driving Thrill - UK Wide

Northamptonshire - northampton

more info »

Audi R8 Driving Experience

Northamptonshire - Rockingham

more info »

Double Supercar Driving Thrill

Northamptonshire - Rockingham

more info »

Ferrari and Aston Martin Driving Thrill with Passenger Ride

Northamptonshire - Rockingham

more info »

Junior Supercar Driving Thrill with Passenger Ride

Northamptonshire - Rockingham

more info »

Lamborghini and Aston Martin Driving Thrill

Northamptonshire - Rockingham

more info »

Truck Driving Experience

Northamptonshire - Rockingham

more info »

Ferrari and Lamborghini Driving Thrill

Northamptonshire - Rockingham

more info »

Two Supercar Driving Thrill with Passenger Ride

Northamptonshire - Rockingham

more info »

Top Circuits Supercar Driving

Northamptonshire - Rockingham

more info »

Triple Supercar Driving Blast with Passenger Ride

Northamptonshire - Rockingham

more info »

American Classics Driving Experience

Oxfordshire - Abingdon

more info »

Car Chase Heroes Triple Supercar Driving Blast

Oxfordshire - Abingdon

more info »

Double Supercar Driving Thrill

Oxfordshire - Upper Heyford

more info »

Optimus Prime American Truck Driving Experience

Multiple Locations

more info »

Ferrari and Lamborghini Driving Thrill with Passenger Ride

Oxfordshire - Upper Heyford

more info »

Ferrari and Aston Martin Driving Thrill

Oxfordshire - Upper Heyford

more info »

Porsche Driving Experience

Oxfordshire - Upper Heyford

more info »

Triple Supercar Driving Blast

Oxfordshire - Upper Heyford

more info »

Audi R8 Driving Experience

Staffordshire - Seighford

more info »

Ferrari and Aston Martin Driving Thrill with Passenger Ride

Staffordshire - Seighford

more info »

Lamborghini and Aston Martin Driving Thrill

Staffordshire - Seighford

more info »

Triple Supercar Driving Blast

Staffordshire - Seighford

more info »

Two Supercar Driving Thrill with Passenger Ride

Staffordshire - Seighford

more info »

Extended Formula Renault Racing Car Experience

Staffordshire - Stafford

more info »

Audi R8 Driving Experience

Surrey - Cranleigh

more info »

Aston Martin Driving Experience

Surrey - Cranleigh

more info »

Double Supercar Driving Thrill

Surrey - Cranleigh

more info »

Ferrari Driving Experience

Surrey - Cranleigh

more info »

Porsche 997 Thrill

Surrey - Cranleigh

more info »

Triple Supercar Driving Blast with High Speed Passenger Ride

Surrey - Cranleigh

more info »

Double Supercar Driving Thrill

Surrey - Chertsey

more info »

Ferrari and Aston Martin Driving Thrill with Passenger Ride

Surrey - Chertsey

more info »

Porsche Driving Experience

Surrey - Chertsey

more info »

Aston Martin Driving Experience

Surrey - Chertsey

more info »

Truck Driving Experience

Surrey - Chertsey

more info »

Junior Lamborghini Gallardo

Surrey - Chertsey

more info »

Ferrari and Aston Martin Driving Thrill

Surrey - Chertsey

more info »

Lamborghini and Aston Martin Driving Thrill

Surrey - Chertsey

more info »

Quad Bike Thrill

Surrey - Redhill

more info »

Double Supercar Driving Thrill

Warwickshire - Nuneaton

more info »

Double Supercar Driving Thrill

Warwickshire - Long Marston

more info »

Four Supercar Driving Blast with High Speed Passenger Ride at Long Marston

Warwickshire - Long Marston

more info »

Ferrari and Lamborghini Driving Thrill with Passenger Ride at Long Marston

Warwickshire - Long Marston

more info »

Triple Supercar Driving Blast with High Speed Passenger Ride at Long Marston

Warwickshire - Long Marston

more info »

Double Supercar Driving Thrill at Kenilworth

Warwickshire - Kenilworth

more info »

Go Karting for Two in Brighton

West Sussex - Brighton

more info »

Go Karting for Two in Leeds

West Yorkshire - Leeds

more info »

Aston Martin Driving Experience at Castle Combe

Wiltshire - Castle Coombe

more info »

Ferrari and Aston Martin Driving Thrill with Passenger Ride at Castle Combe

Wiltshire - Castle Coombe

more info »

Lamborghini and Aston Martin Driving Thrill in Castle Combe

Wiltshire - Castle Coombe

more info »

American Classics Driving Experience in Cirencester

Gloucestershire - Cirencester

more info »

Truck Driving Experience in Cirencester

Gloucestershire - Cirencester

more info »

Two Supercar Driving Thrill with Passenger Ride in Cirencester

Gloucestershire - Cirencester

more info »

Lamborghini and Aston Martin Driving Thrill with Passenger Ride

Multiple Locations

more info »

Two Supercar Driving Blast and Off Road Segway Rally

Multiple Locations

more info »

Tank Driving Taster - Special Offer

Oxfordshire - Bicester

more info »
Driving Thrills - Smartbox by Buyagift -

£99.99
Driving Thrills - Smartbox by Buyagift -

£99.99